2021 Vista Christmas Parade
Applications will close November 19th at 5:00 p.m.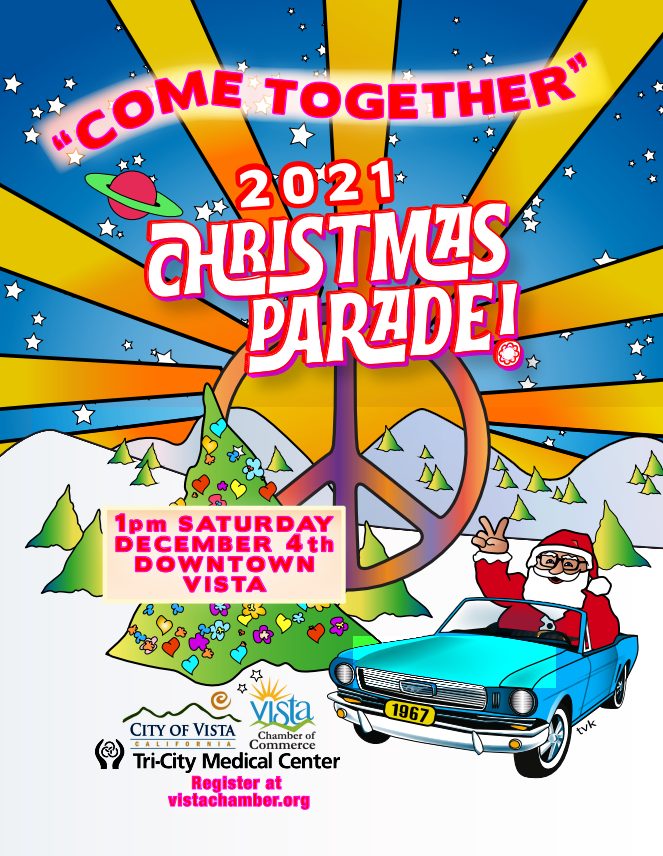 The Annual Vista Christmas Parade is Back!
We're excited for the return of our Annual Christmas Parade.
The theme this year will be "Come Together" as we commemorate our Vista community coming back together for this family friendly event.
Registrations are now open using the link below: