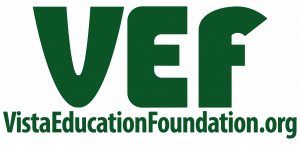 The Vista Chamber of Commerce and the Vista Education Foundation present the 11th Annual Heroes of Vista Gala on Friday, March 18, 2022 4:00 p.m. at The Vistonian (306 S. Santa Fe Ave.).
We will celebrate excellence in education, business, public safety and more.
Vista Mayor Judy Ritter will receive the Lifetime Achievement Award on her last year in office after having served 23 years for the City of Vista.
Enjoy this evening celebrating our community with awards, hors d'oeuvres, and great company!
Immediately following the Heroes of Vista event, local restaurants will be offering special dinner packages for your enjoyment. More information to come.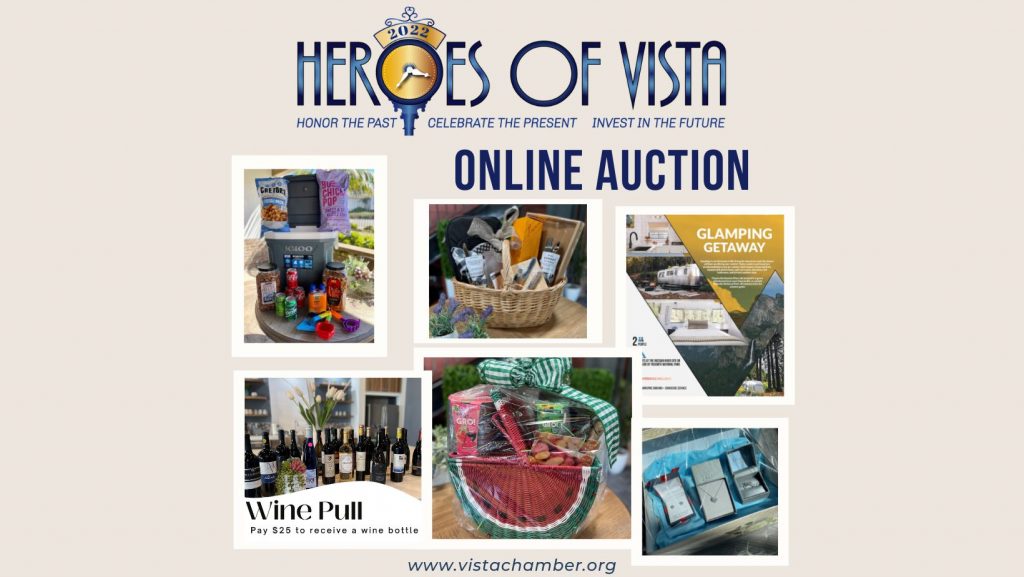 The auction opens:
Monday, March 14 at noon
and closes:
Monday, March 21 at noon
Funds go to support the Vista Education Foundation, a 501(c)3 nonprofit organization dedicated to provide financial support for Vista Unified School District students for scholarships, arts, technology, and internships.
Heroes of Vista Finalists
Lifetime Achievement Award
Judy Ritter
Sheriff of the Year
Deputy Elizabeth Curtis
Deputy Wesley Hatfield
Firefighter of the Year
Joseph Denhalter
Veteran of the Year
George R. Monty, Jr., USMC retired
Nick Ljubic Chamber Champion
David Zumaya
Healthcare Hero of the Year
Jenessa French, Nursing Administrative Supervisor, Tri-City Medical Center
Vista Unified School District Awardees
Administrator of the Year
Jeremy Walden - Mission Vista High School Principal
Classified Person of the Year
Veronica "Cardie" Edgar - Mission Meadows Elementary School Librarian
Technology Educator of the Year
Lauralee Juliano - Mission Vista High School CTE Instructor
Art Educator of the Year
Zachary Squibb - Madison Middle School Band Director
Healthcare Person of the Year
Marie Bojorquez - Vista Academy of Visual and Performing Arts School Counselor