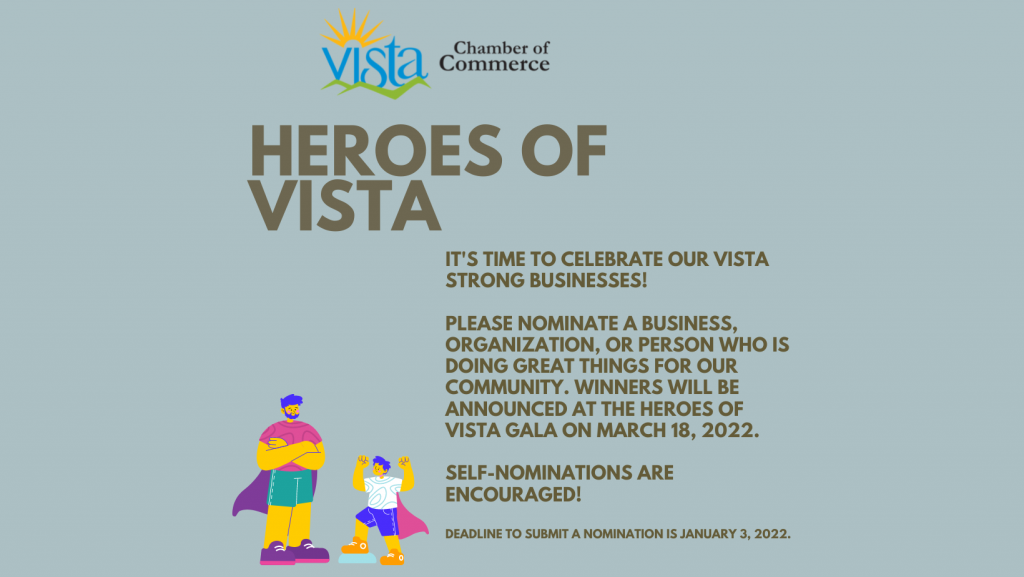 Now is the time to celebrate our Vista Strong Businesses! Please nominate a business, organization, or person who is doing great things for our community. Winners will be announced at the Heroes of Vista Gala on March 18, 2022.
All nominees must be current Vista Chamber of Commerce members in good standing. If you have won an award in any of our categories, you must sit out at least one year before you will be considered for further nominations in any category. We are looking for companies that are successful in their industry and have made an impact on our community through their community involvement, their employer benefits & practices and more. Please use one form per nominee. Self-nominations welcome!
Deadline to submit nominations is January 3rd.