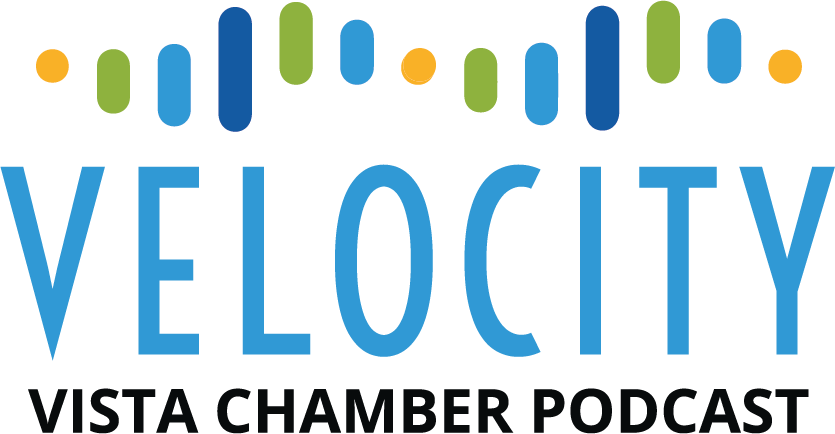 Vista Chamber of Commerce CEO Rachel Beld interviews the movers, shakers & changemakers that are moving Vista forward. New episodes every other Wednesday. Check out recent episodes below!
Think you or someone you know would be the perfect guest for Velocity? Let us know!
Find us wherever you get your podcasts:
Episode 18 - Denisse Barragan, J&R Auto Body and Paint
Denisse Barragan is the 2023 Heroes of Vista Businessperson of the Year! Denisse is the co-owner of J&R Auto Body and Paint, a complete automobile collision repair and paint service shop in Vista. Denisse sits down with Rachel to share what she has learned as a strategic, creative businesswoman in a men-dominated field. Her story of resilience and success after a personal loss is an inspiration to all! Check out the latest episode today.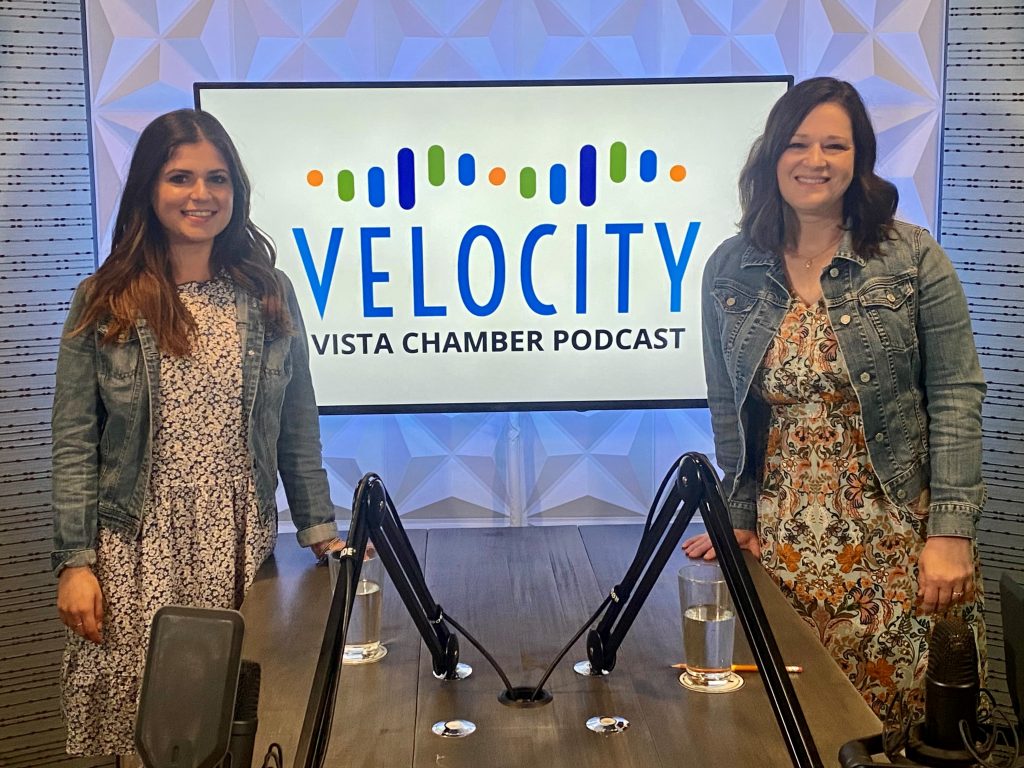 Episode 17 - Brooke Gibbons, Sunny Days Sunshine Center
Sunny Days Sunshine Center provides The Sunshine Center, a pediatric provider offering academic, social, emotional, and behavioral services. The Sunshine Center was selected as the Small Business of the Year for 2023! Brooke Gibbons is the Center Supervisor and brings expertise and passion for Center patients and staff in a way that really makes a difference.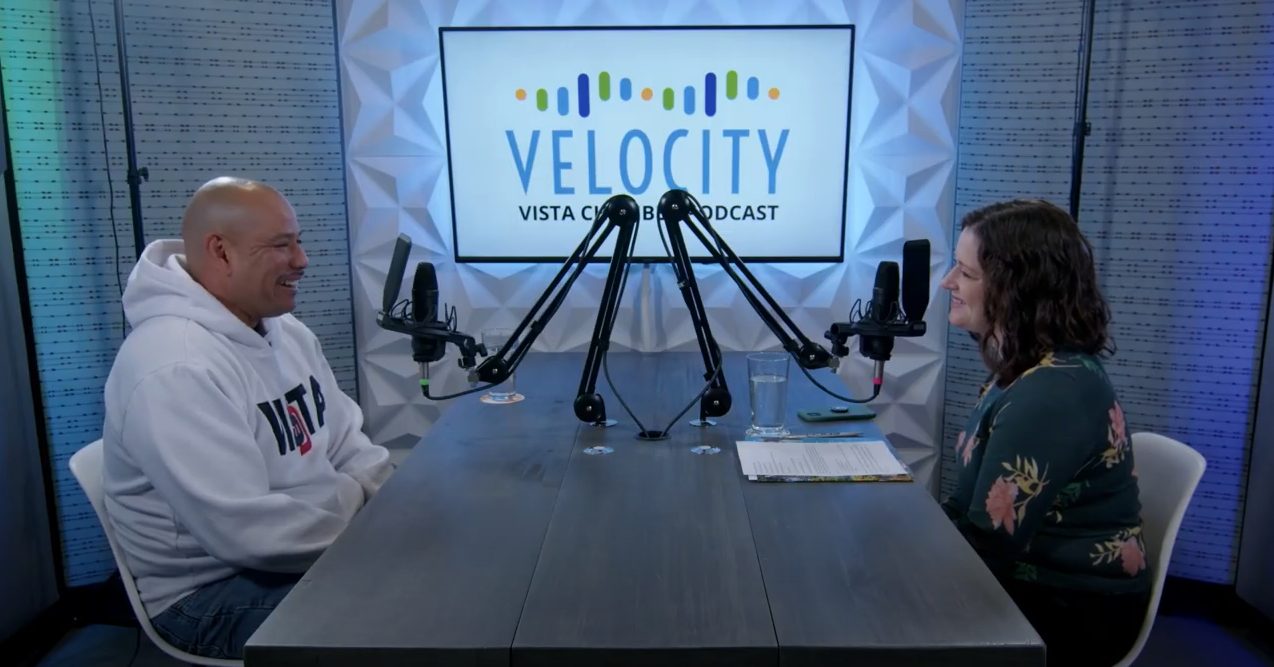 Episode 16 - Rudy Moreno, HERO INC and Heroes of Vista Veteran of the Year
Master Sergeant Rudy Moreno, USAF (Ret.) is the 2023 Heroes of Vista Veteran of the Year. He served in the Air Force for 20 years. After retirement he started HERO, Inc. a boxing program for youth. Listen today to learn more about Rudy, his service, how boxing saved his life and how it is shaping the futures of countless kids in Vista.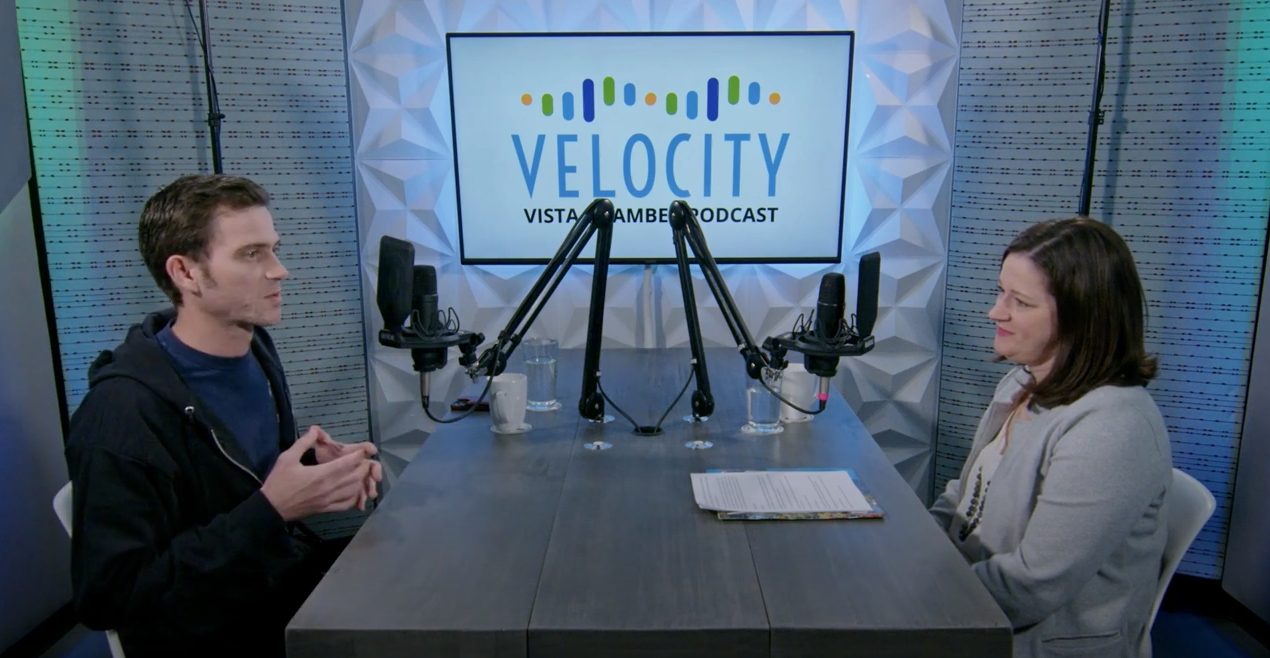 Episode 15 - Adam Brooks, Alchemy Print Co
Born and raised in Vista, Adam Brooks was born to be an entrepreneur. With Adam's vision and drive, Alchemy has become Vista's go-to print shop. A lifelong learner and teacher, Adam continues to expand his business, train and retain employees and share his talents at the Vista Chamber. He served as Chairman of the Board for the Vista Chamber from 2021-2022 and is the youngest person to ever serve in this role. This episode is full of great advice for anyone looking to start or grow a business. Check it out today!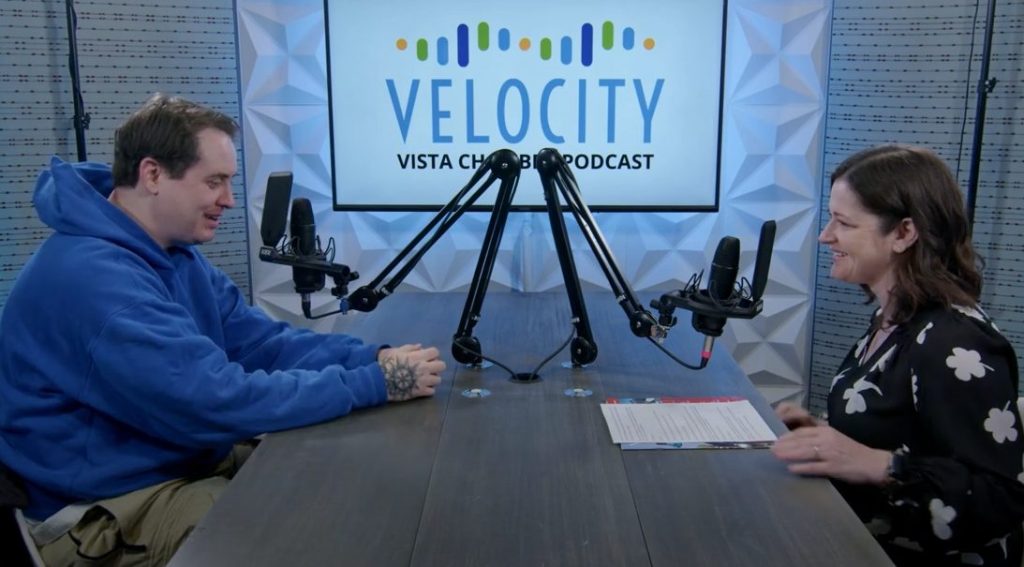 Episode 14 - Colin Tappe, Standards Record Store
Colin Tappe owns Vista's only record store. Standards has become, well, a Vista standard for music lovers and vinyl enthusiasts. In this interview Colin shares his early musical influences, how Standards was born when he was barely 30, and why you won't find tchotchkes in his shop. He also talks about the importance of the right partnerships, the connection between hardcore music and the Yellow Deli's veggie burgers, why being useful is what matters. This episode is totally thoughtful and slightly random, just like Standards! Check it out.
Note: This episode has some PG 13 language.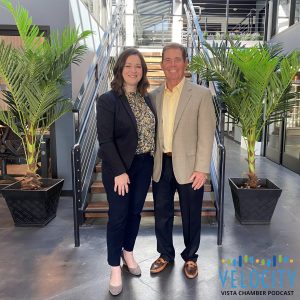 Episode 13 - Patrick Sanchez, Vista Irrigation District
Vista Irrigation District has been reliably serving water to the Vista community for 100 years, since 1923.
Join Rachel and Patrick Sanchez, VID District Director, as they discuss the role and scope of VID, the challenges and opportunities of the District, and what's next in the world of water! Have the recent rains ended the drought? Find out more in this episode!
Episode 12 - Vanessa Ruiz, San Diego Food Bank
Vanessa Ruiz is the Vice President of Operations for the San Diego & North County Food Bank. A San Diego native, Vanessa oversees programs and external partnerships for the Food Bank. The San Diego and North County Food Banks provide food and resources to San Diego County families either at the San Diego or Vista locations or through the various partnerships in the County. The Food Bank is doing amazing work to support our neighbors and friends.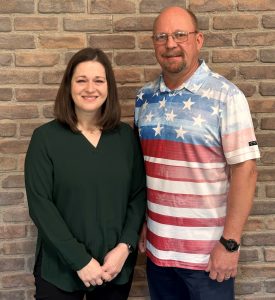 Episode 11 - Cliff Kaiser, Strategic IT Group
Is your business safe from cyber security threats? In this episode, Rachel sits down with Cliff Kaiser from Strategic IT Group to talk about the changing IT needs of businesses, cyber security concerns that impact us all, and the secret to the perfect password(s).  Cliff's background in the Navy and his passion for engineering and the tech world aligns perfectly with his goal to support San Diego County small businesses in all their IT efforts. Did you know Cliff also helped start the Vista Strawberry Festival? Learn more about Cliff Kaiser and Strategic IT Group today!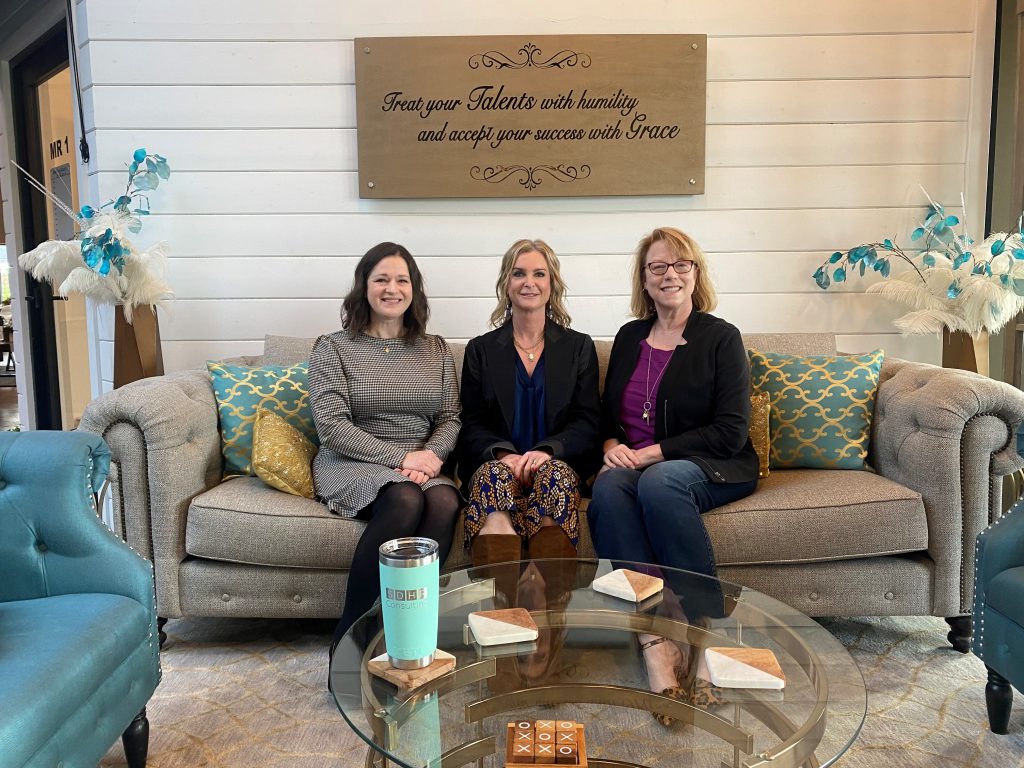 Episode 10 - Julie Wootton and Traci Hagan, SDHR Consulting
For this informative episode, Rachel sits down with CEO Julie Wootton and HR Lead Traci Hagan from San Diego Human Resources Consulting to discuss new laws that every employer needs on their radar in 2023. Are you in compliance with all the changes this year? Listen in as these experts walk through all you need to know. And you'll learn a little about these two HR rockstars, too!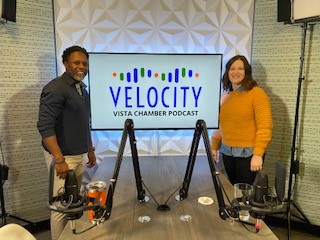 Episode 9 - Jason Roberts, Frontline Careers
Jason Roberts is co-founder and CEO of Frontline Careers, a social impact startup on a mission to connect frontline employees looking for more, with companies that offer more. The startup's proprietary Frontline Friendly℠ Assessment and Certification process enables frontline job seekers, customers, and investors to better identify those companies that truly value and invest in their frontline staff. In addition, Frontline Careers offers a job site exclusive only to companies offering benefits and perks beyond pay to their frontline employees.
Join Rachel and Jason as they discuss everything from the value of employees, current employment trends, and employee turnover. They get real about mental health and much more. Check out this impactful episode today!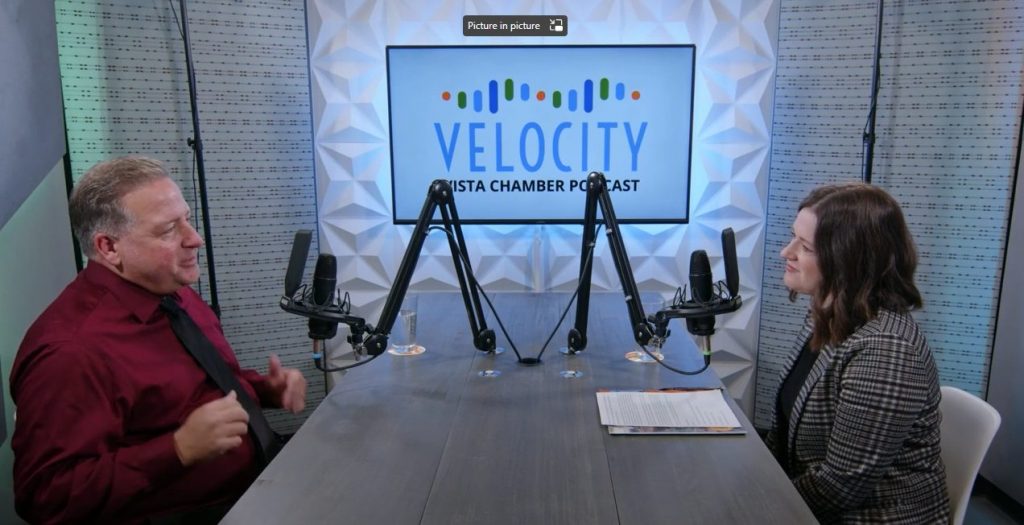 Episode 8 - Matt Koumaras, Boys & Girls Club of Vista
The Boys & Girls Club of Vista is ensuring great futures for the youth of Vista! Led by CEO Matt Koumaras since 2007, the Club has grown to multiple sites and serves over 800 hundred kids aged 5-18 each year. The Club offers support in homework help, emotional and personal growth, music and sports programs, career exploration and much more! It was an honor to sit down with Matt, Velocity's self-proclaimed "Biggest Fan." In this interview Matt shares about his background and why he is so passionate about supporting Vista youth.
Listen in and you'll understand why BGC Vista has been ensuring great futures for nearly 60 years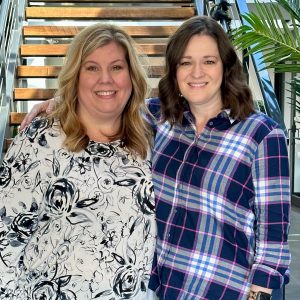 Episode 7 - Rochelle McLean, Babies in Bloom
Rochelle McLean was born for birth. From a young age, Rochelle was highly interested in all things related to birth, babies, and young children and thought she would be an OBGYN. But, life and love took her on a different path which led her exactly where she should be - serving pregnant families with education, services and lots of support. Rochelle now owns Babies in Bloom in downtown Vista, a baby boutique which offers carefully curated products and everything growing families need to feel confident, supported and ready for the most miraculous time of their lives.
Rochelle is also passionate about being a small business owner and has wisdom and advice for others. Check out this interview today!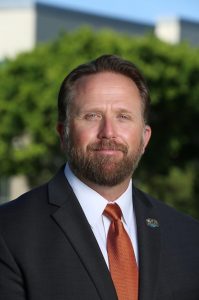 Episode 6 - Aaron Byzak, Tri-City Medical Center
Aaron Byzak is the Chief External Affairs Officer for Tri-City Medical Center. In his role he oversees the marketing, communications, government affairs, community relations, and patient transportation for the District and the Medical Center. But Aaron is so much more than the role he serves at Tri-City Medical Center. He's a devoted husband and father, volunteer, mental health and drug reform advocate, and mentor. He's also a life-long learner and overcame incredible life obstacles to achieve big things for himself, his family, and his community. Aaron sits down with Rachel to share about his story, his work at the hospital, and why Tri-City's COASTAL Commitment is impacting the lives of residents in the Tri-City area. If you love a full circle moment, this episode is for you!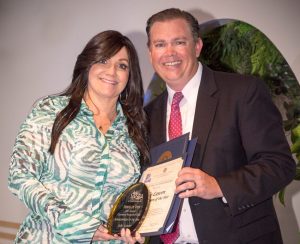 Episode 5 - CEO Julie Lowen, Children's Paradise Preschool
Julie Lowen is the 2022 Vista Chamber Business Person of the Year! As CEO of Children's Paradise,  Julie connected her passion with her skills to find her purpose –helping kids and families succeed! Children's Paradise offers more than childcare and education, this full service program helps connect families to whatever they need. Listen in to learn all about the work of Children's Paradise, what's next for the organization and how Julie is leading the way in a blue ocean of opportunity.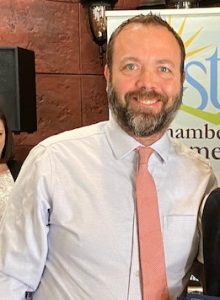 Episode 4 - Superintendent Kevin Humphrey, Guajome Schools
Kevin Humphrey is a husband, father and long-time educator. He's also the Superintendent of Guajome Schools, which includes Guajome Park Academy and Guajome Learning Center.
Kevin sits down with Rachel to talk about his experience as an educator, why today's students approach learning differently, and the issue of student mental health. Kevin also explain what makes Guajome different than other public school experiences. This episode is just like Kevin Humphrey - informative, sentimental, inspirational, and a super fun time!
Check it out
Episode 3 - Dave Baldwin, LS Investment Management
This week's guest is Author, Financial Advisor, and Vista Chamber of Commerce Chairman Dave Baldwin. Dave shares how he found his passion for helping others navigate personal finance and how focusing on others brought him to the Vista Chamber. Is that latte really keeping you from your retirement goals?  Find out from Dave Baldwin, LS Investment Management.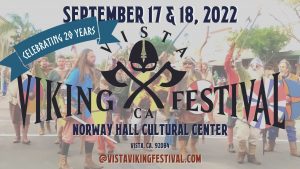 Episode 2 - Joey Hill, Norway Hall Foundation
Joey Hill from the Norway Hall Foundation joins Rachel this week to discuss the upcoming Vista Viking Festival, which will be held on Sept 17&18. Hear all about the Festival, now in its 20th year and the work of the Sons of Norway, a fraternal organization dedicated to promotion Norwegian and Scandinavian history and culture in the local community. Put down your axe, grab a pint of mead and settle in for a meaty chat!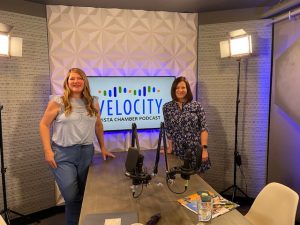 Episode 1 - Assembly Member Tasha Boerner Horvath, 76th California Assembly District
Join Rachel Beld as she sits down with Assembly Member Tasha Boerner Horvath. Tasha represents the 76th CA Assembly District which includes Vista, Oceanside, Camp Pendleton, Carlsbad and Encinitas. Learn more about her work in the State Assembly, the recently adopted State Budget, and the Vista projects which have received recently received State funding. You'll also hear how a stop-sign launched Tasha's career in public service. Season 2 of Velocity is shaping up to be informative and fun! Subscribe wherever you get your podcasts.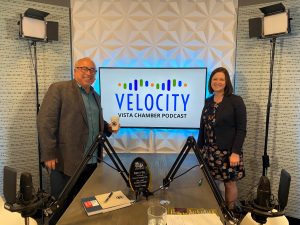 Episode 17 - David Zumaya, My San Diego North County
David Zumaya is the 2022 Nick Ljubic Chamber Champion! Named after former Vista Chamber Chair of the Board, this award honors an individual who gives of themselves to the Chamber and its members. David is a true Chamber Champion. He is a skilled connector and creative innovator who uses his abilities to lift up others. In addition to teaching film and digital media marketing, he is also the founder of Cafecito networking group and launched My San Diego North County, an online platform which showcases all the great things happening in North County San Diego.
Join Rachel as she sits down with David to discuss all the ways he is a Chamber Champion!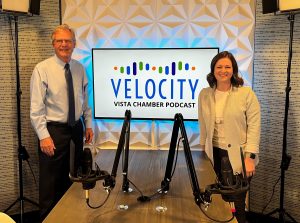 Episode 16 - Jim Desmond, County Supervisor
San Diego County Supervisor Jim Desmond represents District 5 which covers more than 2,100 square miles and 700,000 residents. But what exactly does a County Supervisor do? Listen in as Supervisor Desmond sits down with Rachel Beld to share the role of County vs Cities and talks about the attributes, challenges, and what's next for North County San Diego.
Supervisor Desmond also shares about his journey to public service, how he supports work on District 5 non-profits (including the Vista Chamber), and the hardest part of his job. Join Rachel and Jim as they discuss all things North County!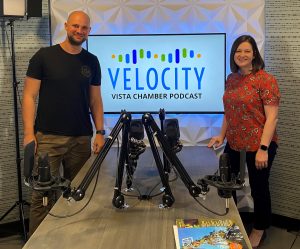 Episode 15 - Joe Henschel, The Steeping Giant
In this episode go behind the keg to learn the story of The Steeping Giant, manufacturer of delicious cold brew coffee. Joe Henschel, CEO, shares the history of the company and his personal journey as an entrepreneur. Learn how his leap of faith led The Steeping Giant through the pandemic - but don't call it a pivot. The Steeping Giant is what it set out to be - high quality cold brew coffee unlike any other.
Join us for a glass of cold brew and some business insights along the way.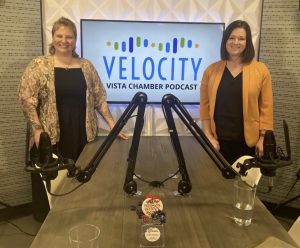 Join Chamber CEO Rachel and Alexis from Only Losers Litter for a special Earth Day episode. Learn more about the mission of OLL and how we all can help our planet!
Check out it out today!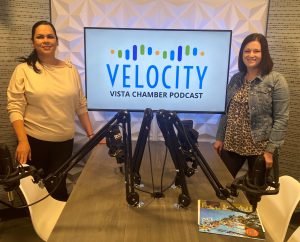 Join Rachel Beld as she sits down with Andrea Ruano from Direct Professional Cleaning Services, the 2022 Heroes of Vista Small Business of the Year. Andrea's story is inspiring and her impact on her clients, employees and other entrepreneurs is impressive.
Check out it out today!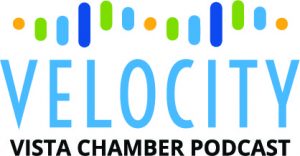 Terry Woods is the founder and editor of North County Daily Star, where North County San Diego gets local news. A Veteran of the Vietnam War, Terry and his wife Kathy ended up in Vista in 1986 for an extended vacation and never left! He's been involved in nearly every aspect of life in Vista over the past 35+ years and dedicates his time to lifting up the community. Take a listen and learn a bit more about this man of mystery!
Join Rachel as she sits down with recently retired City of Vista Economic Development Director, Kevin Ham. Kevin spent over 20 years with the City and during his tenure was involved in the expansion of the Vista Business Park, the development of Vista Village and the growth of the historic Downtown as well as the development of two strategic plans which helped to foster the craft beer industry. Join two long-time colleagues as they discuss economic development in the City of Vista.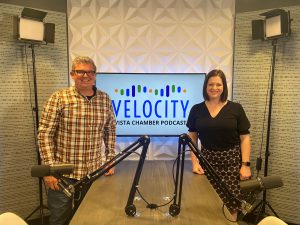 This episode of Velocity features Don Hein, owner of Little Cakes Cupcake Kitchen who is two-time Cupcake Wars Champion. Don shares with Rachel the sweet and salty parts of owning a small business and why Vista is the secret ingredient to his recipe for success.  There's no wrong way to devour this episode. Check it out today!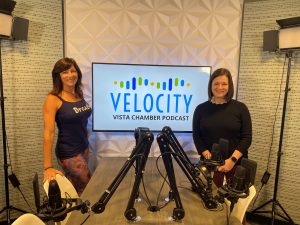 Lisette Hart opened Vista's very first Yoga studio in 2001. She now owns and operates Yoga Branch Vista. Trained in a number of yoga styles Lisette's enthusiasm for yoga is contagious. Check out this episode and learn why Lisette's yoga style is a perfect fit for Vista and why you don't have to be flexible to do yoga!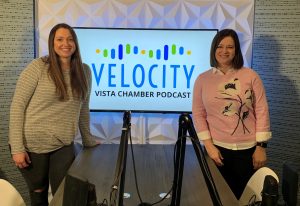 In this episode of Velocity, Rachel interviews Paige McWey Acers, Executive Director of the San Diego Brewers Guild. Learn about the Guild's mission and how Paige and the Board are supporting local breweries, a vital industry in Vista and the region. Check it out!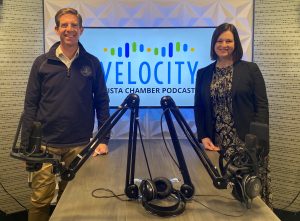 Congressman Mike Levin represents Vista and the rest of the CA 49th District. In this episode of Velocity Rachel sits down with Congressman Levin to talk about what led him to public office, legislative priorities for the District and why democracy matters. He also shares why his work to support Veteran's opportunities is important and deeply personal. Check it out!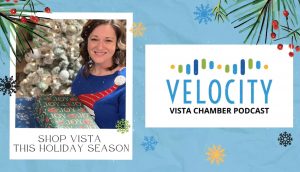 Join Rachel for this special episode highlighting Vista Chamber Members with a shop Vista holiday guide, non-profits to support, and a run down of local holiday events.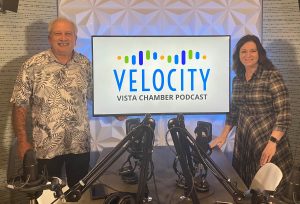 Peppertree Frosty is a Vista institution. The Villaseñor family has been serving up tasty treats and savory snacks out of this charming snack shack since the 1950s. Join Rachel and Peppertree owner Danny Villaseñor for a conversation about Peppertree's iconic menu (it's HUGE!) and learn Danny's favorite item. Danny also shares the family's connection to the Vista community, inspiring the workforce of the future, and why he is deeply committed to the Boys & Girls Club of Vista.  There are some insights into Vista history, as well! Kick back and dig into this sweet conversation. Peppertree Frosty feels like home.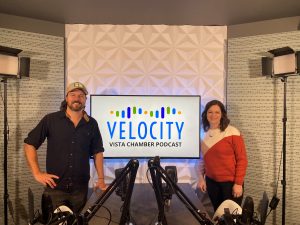 In this episode of Velocity, Rachel is joined by Whit Rigali, co-founder of Misadventure & Company. Whit and his business partner, Samuel Chereskin, created Misadventure Vodka, which is the world's first carbon negative consumer good and also the first and only spirit made from excess baked goods. This means every drink of Misadventure takes a stand against food waste, growing landfills, and the myth that we can't have fun while saving the world!
Join us for a thought provoking discussion about food waste, family, and the misadventures along the path to creating award-winning vodka.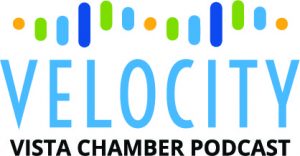 In this episode of Velocity (recorded just after school began in August), Vista Chamber CEO Rachel Beld sits down with Dr. Matt Doyle, Superintendent, Vista Unified School District. Dr. Doyle shares how he became an educator and what inspires him.
Join us for a discussion about the important work of educating students with a focus on equity, navigating the COVID-19 pandemic, connecting students to a Career Super Highway, and how local businesses can get involved.
In this episode, Rachel  enjoys a thoughtful chat with Lev Gershman, Founder & Managing Partner of Tideline Partners. Heavily invested in Downtown Vista, Lev discusses why Vista was the right choice for several projects, why art matters, and the importance of the legacy we leave behind. Join us for a thought provoking discussion about change, growth, and the Bare Necessities of life.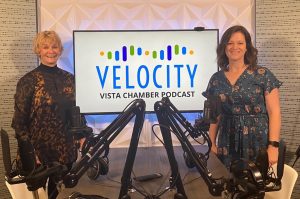 In the first-ever episode of Velocity, Vista Chamber CEO Rachel Beld sits down with Vista Mayor Judy Ritter to discuss her 23 year commitment to the City, what makes her proud, how she started in business, and what's next.  There is so much to discuss! Pour yourself a Diet Coke and settle in for a chat with Rachel & Judy.