Each month, we honor and recognize outstanding students from our local high schools.
Program Mission Statement:
To bring the community together to honor our local high school seniors for demonstrating character;
integrity, love of learning, involvement in school and community activities and/or the ability to overcome
challenging life circumstances without compromising their education. The core of the Rising Star of the
Month is the student who makes a difference in their home, school & community with sincerity and passion.
For a tax deductible donation, please make checks payable to our partner Vista Education Foundation and write 'Rising Star' in the memo line.
Thank you to Our Sponsors:
Nick Ljubic Memorial Scholarship Fund
Rising Star Students 2023 - 2024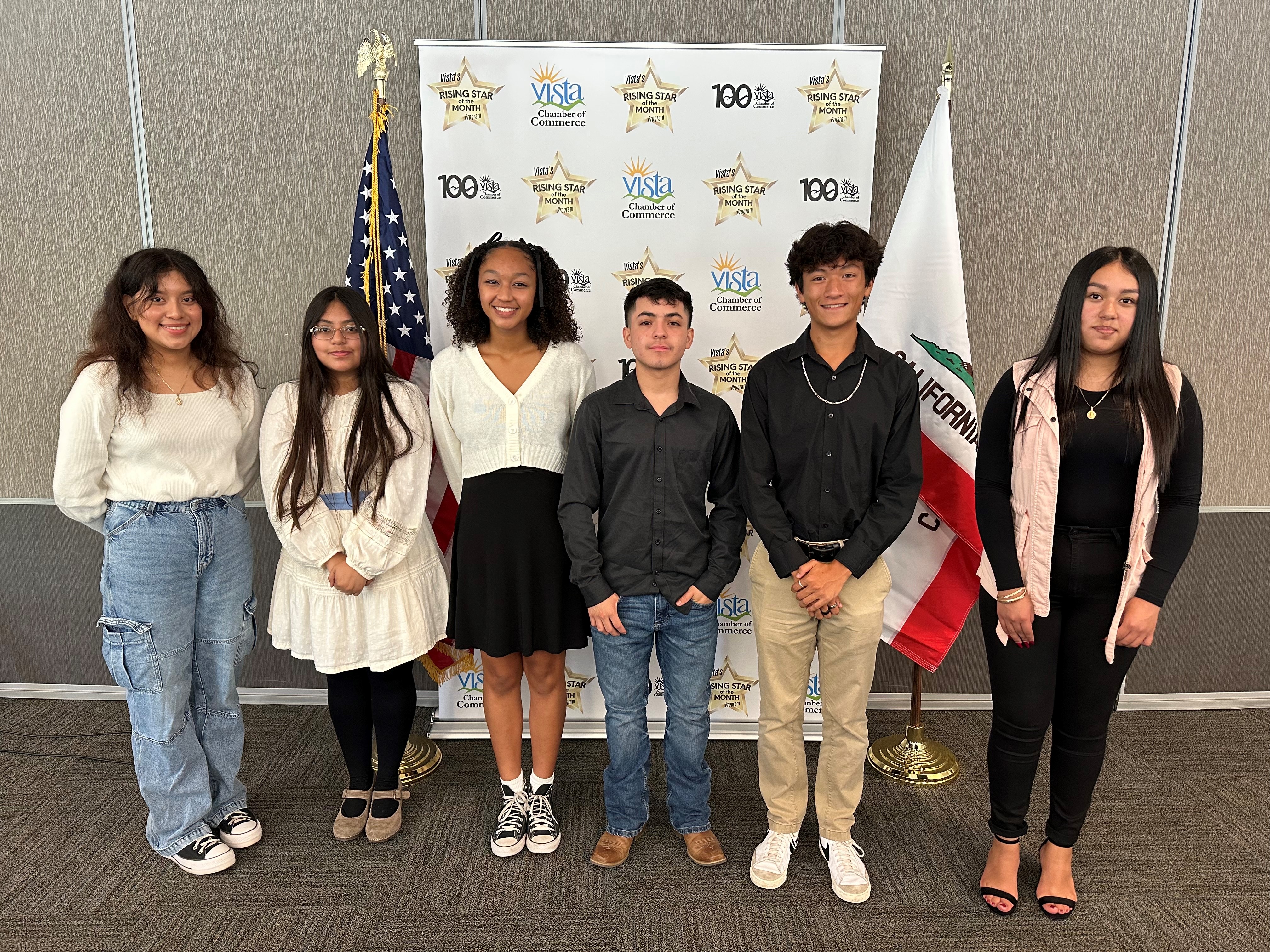 Akari Atempa - Guajome Park Academy
Janeth Velasquez - Alta Vista High School
Kayleen Speller - Mission Vista High School
Joaquin Verduzco - Rancho Buena Vista High School
Zachary Schmid - Vista High School
Belinda Lopez - Vista Visions Academy