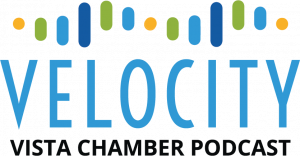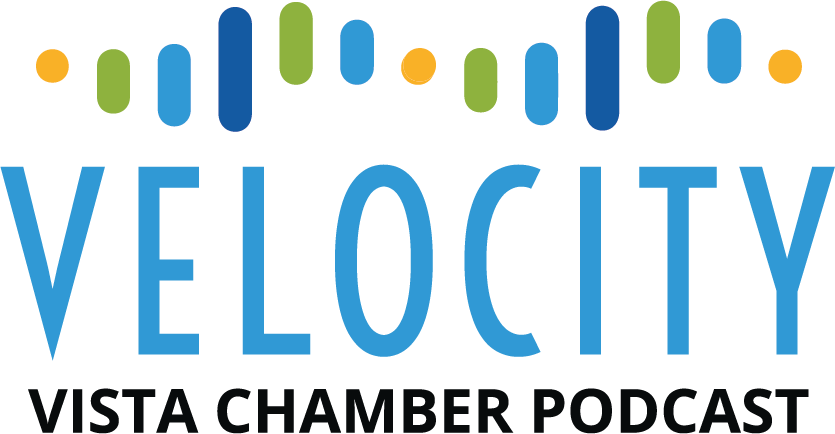 Vista Chamber of Commerce CEO Rachel Beld interviews the movers, shakers & changemakers that are moving Vista forward. New episodes every other Wednesday. Check out recent episodes below!
Think you or someone you know would be the perfect guest for Velocity? Let us know!
We will be taking a small break for the summer but will we back better than ever in a couple of weeks. For now, enjoy hearing from Vista's movers, shakers, and changemakers!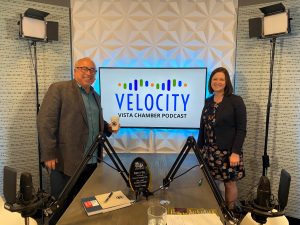 Episode 17 - David Zumaya, My San Diego North County
David Zumaya is the 2022 Nick Ljubic Chamber Champion! Named after former Vista Chamber Chair of the Board, this award honors an individual who gives of themselves to the Chamber and its members. David is a true Chamber Champion. He is a skilled connector and creative innovator who uses his abilities to lift up others. In addition to teaching film and digital media marketing, he is also the founder of Cafecito networking group and launched My San Diego North County, an online platform which showcases all the great things happening in North County San Diego.
Join Rachel as she sits down with David to discuss all the ways he is a Chamber Champion!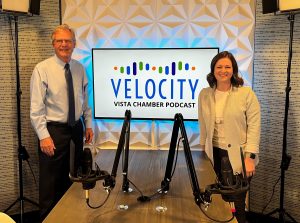 Episode 16 - Jim Desmond, County Supervisor
San Diego County Supervisor Jim Desmond represents District 5 which covers more than 2,100 square miles and 700,000 residents. But what exactly does a County Supervisor do? Listen in as Supervisor Desmond sits down with Rachel Beld to share the role of County vs Cities and talks about the attributes, challenges, and what's next for North County San Diego.
Supervisor Desmond also shares about his journey to public service, how he supports work on District 5 non-profits (including the Vista Chamber), and the hardest part of his job. Join Rachel and Jim as they discuss all things North County!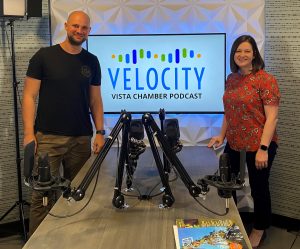 Episode 15 - Joe Henschel, The Steeping Giant
In this episode go behind the keg to learn the story of The Steeping Giant, manufacturer of delicious cold brew coffee. Joe Henschel, CEO, shares the history of the company and his personal journey as an entrepreneur. Learn how his leap of faith led The Steeping Giant through the pandemic - but don't call it a pivot. The Steeping Giant is what it set out to be - high quality cold brew coffee unlike any other.
Join us for a glass of cold brew and some business insights along the way.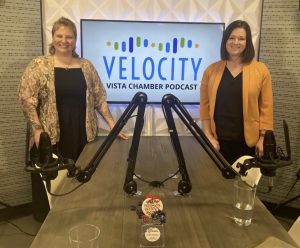 Join Chamber CEO Rachel and Alexis from Only Losers Litter for a special Earth Day episode. Learn more about the mission of OLL and how we all can help our planet!
Check out it out today!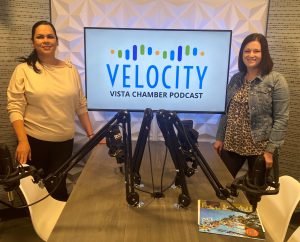 Join Rachel Beld as she sits down with Andrea Ruano from Direct Professional Cleaning Services, the 2022 Heroes of Vista Small Business of the Year. Andrea's story is inspiring and her impact on her clients, employees and other entrepreneurs is impressive.
Check out it out today!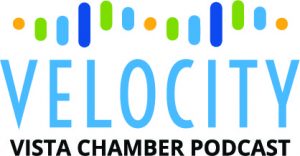 Terry Woods is the founder and editor of North County Daily Star, where North County San Diego gets local news. A Veteran of the Vietnam War, Terry and his wife Kathy ended up in Vista in 1986 for an extended vacation and never left! He's been involved in nearly every aspect of life in Vista over the past 35+ years and dedicates his time to lifting up the community. Take a listen and learn a bit more about this man of mystery!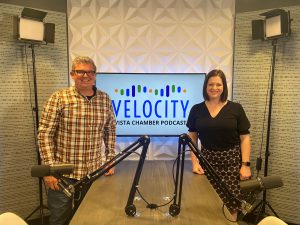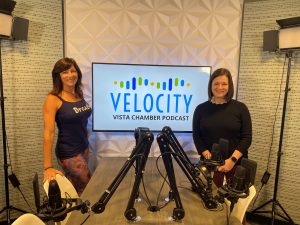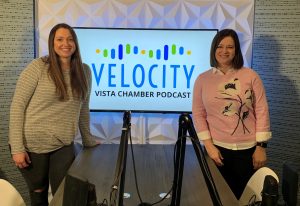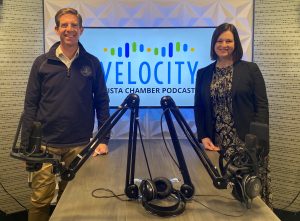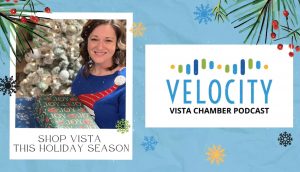 Join Rachel for this special episode highlighting Vista Chamber Members with a shop Vista holiday guide, non-profits to support, and a run down of local holiday events.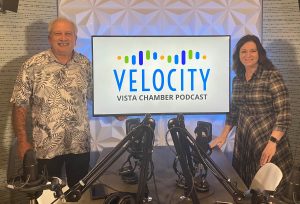 Peppertree Frosty is a Vista institution. The Villaseñor family has been serving up tasty treats and savory snacks out of this charming snack shack since the 1950s. Join Rachel and Peppertree owner Danny Villaseñor for a conversation about Peppertree's iconic menu (it's HUGE!) and learn Danny's favorite item. Danny also shares the family's connection to the Vista community, inspiring the workforce of the future, and why he is deeply committed to the Boys & Girls Club of Vista.  There are some insights into Vista history, as well! Kick back and dig into this sweet conversation. Peppertree Frosty feels like home.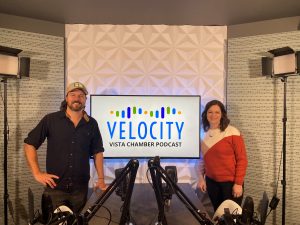 In this episode of Velocity, Rachel is joined by Whit Rigali, co-founder of Misadventure & Company. Whit and his business partner, Samuel Chereskin, created Misadventure Vodka, which is the world's first carbon negative consumer good and also the first and only spirit made from excess baked goods. This means every drink of Misadventure takes a stand against food waste, growing landfills, and the myth that we can't have fun while saving the world!
Join us for a thought provoking discussion about food waste, family, and the misadventures along the path to creating award-winning vodka.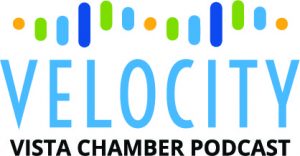 In this episode of Velocity (recorded just after school began in August), Vista Chamber CEO Rachel Beld sits down with Dr. Matt Doyle, Superintendent, Vista Unified School District. Dr. Doyle shares how he became an educator and what inspires him.
Join us for a discussion about the important work of educating students with a focus on equity, navigating the COVID-19 pandemic, connecting students to a Career Super Highway, and how local businesses can get involved.
In this episode, Rachel  enjoys a thoughtful chat with Lev Gershman, Founder & Managing Partner of Tideline Partners. Heavily invested in Downtown Vista, Lev discusses why Vista was the right choice for several projects, why art matters, and the importance of the legacy we leave behind. Join us for a thought provoking discussion about change, growth, and the Bare Necessities of life.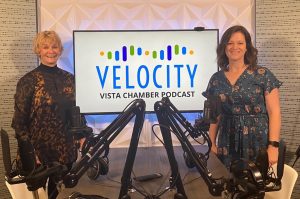 In the first-ever episode of Velocity, Vista Chamber CEO Rachel Beld sits down with Vista Mayor Judy Ritter to discuss her 23 year commitment to the City, what makes her proud, how she started in business, and what's next.  There is so much to discuss! Pour yourself a Diet Coke and settle in for a chat with Rachel & Judy.
Find us wherever you get your podcasts: